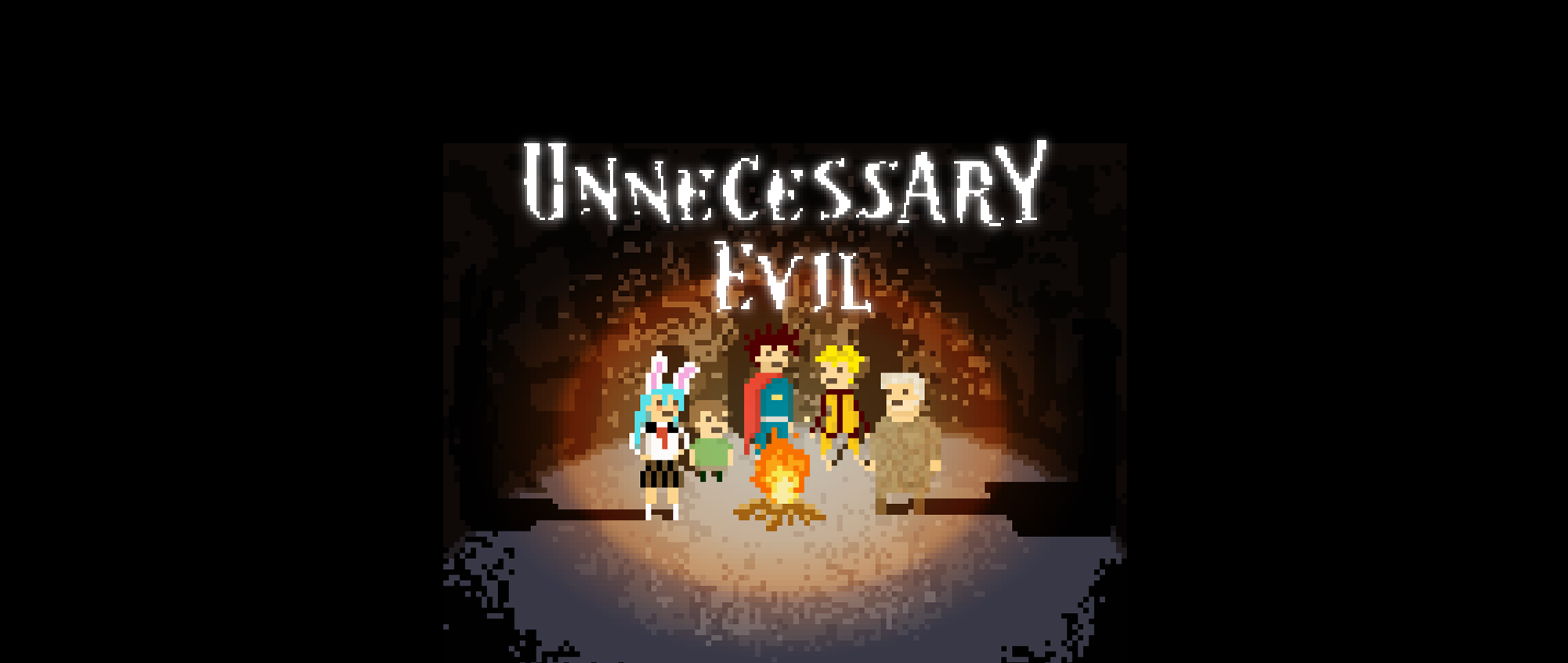 Unnecessary Evil
Sacrifice your friends to move forwards!

Glark, Steve, Bonny-chan, Noruto et Hodur were fighting against the evil Lord Druksor.
But suddently, they wake up in a strange and ominous place...
If they want to resume their fight against evil, they must get of here, and quick!
But Glark, the leader of the team, may have to take drastic actions to once again see the light of day...

Alternate control between five characters in this puzzle-platformer.
Choose wich character to sacrifice to overcome the obstacles in your way!



Rules
In each level, guide the characters towards the exit.
Some can die on the way, but as long as the leader (Glark) reaches the exit, you can access the next level.
But be careful, if you decide to go to the next level, any character who didn't enter the exit will be left behind.



Controls
Move - A and D or Q and D
Jump - W or Z
Step down - S
Change character - SPACE
Restart level - R
Reset game - T

This game was made in 72 hours for the Ludum Dare 43.